EDDY, Mrs Margaret Muriel (Margo)
1895 – 1988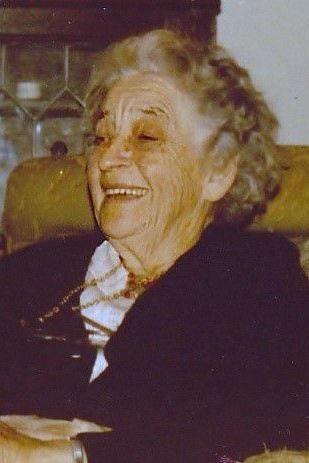 Margo Eddy devoted her life to the care and welfare of others both before and after her entrance into the Creswick community.
Born in Strathbogie in 1895, she was the third of seven daughters of James and Hannah Jackson. In her teens Margo set out upon a career in nursing, training at Albury Base Hospital, the Eye and Ear Hospital, Fairfield Infectious Diseases Hospital and the Royal Women's Hospital.
In 1920, with some financial assistance from her father) she opened her own private hospital, 'Rosemore' in Benalla which she ran for several years, meeting young trainee pharmacist Edward 'Weary' Dunlop along the way.
Meanwhile, having married Claude Eddy, a Bank Manager, Margo arrived at the Bank of New South Wales in Creswick in 1938. They remained in Creswick for the rest of their lives. Their only child, Lucia, followed her mother's career and also went into nursing.
Wanting to become involved in community work, Margo soon became immersed in the Red Cross and remained a member for over forty years, serving twenty-eight years as President. Having the qualifications, she lectured and demonstrated first aid and home nursing at classes in Creswick, Scrub Hill, Dean, Miners Rest and Coghill's Creek.
Another of her loves was the Creswick Country Women's Association (CWA), of which she was President during and after World War II. She was the main organiser involved with the manual manufacture of comouflage netting which was time-consuming but important work.
Margo was a devoted churchgoer at St Andrews Presbyterian church where she was on the Board of Management for three years. As Secretary of the Presbyterian Women's Mission group, she collected and sorted stamps and knitted hundreds of pairs of socks, work which went on for over forty years.
Margo was also instrumental in the formation of the Creswick and District Hospital Auxiliary, of which she was a member for over thirty-five years. In recognition of their service both Margo and Claude were accorded the honour of "Life Governor" of the Creswick and District Hospital in 1946.
As a regular visitor to lonely, sick and elderly residents living on their own, Margo's nursing experience and kindly personality gave them comfort and assurance.
Margo was the first President of the Creswick Ladies Bowling Club and also served a term as President of the Creswick Golf Club.
After a long and fulfilling life, Margo Eddy passed away at the Creswick and District Hospital on 13 October 1988, aged ninety-three. She had a lifetime of living up to her motto – "Service before Self".
Learn More About our Society
Family History
Creswick & District
Migration
Honour Roll
Membership

Contact Creswick and District Historical Society today. We would love to hear from you!